These include a diverse range of treatments that use different procedures and natural or other means. They target specific health problems or can be used as a form of prevention.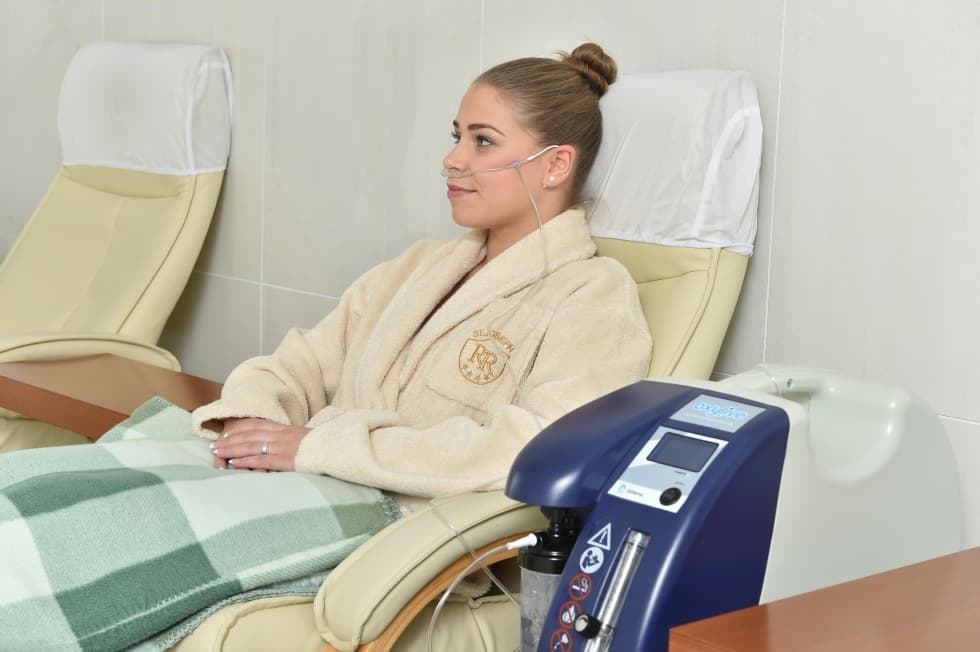 AS TREATMENT AND AS PREVENTION
For all ages
Some of the treatments are designed for all ages, others have a narrow treatment profile and cannot be completed by everyone. In any case, they are worth a try. Some have a broad-spectrum effect on a number of organs, others help as a form of perfect relaxation.
HEAT TREATMENT
Thermal therapy
It is one of the basic treatment procedures in balneology and is based on the application of paraffin or peat wraps to specific parts of the body, i.e., heat transfer takes place through the skin.
PEAT
Peat body wrap
Relaxes and regenerates, peat can gradually yet deeply warm the body.
PARAFFIN GLOVES
Paraffin hand wrap
It is applied by immersing your hands in a special container with heated paraffin and subsequent wrap (this enables the heat to last longer). A layer of paraffin deeply warms the small joints of the hands, treats the skin, relaxes stiff muscles and joints and improves blood circulation.
INFRARED RADIATION
Infralamp
During the application of infra-red radiation, the treated area is deeply warmed. Eliminates fatigue and pain, is suitable for colds. It has an effect like any other heat treatment.
BIOTRONIC LAMP
Biolamp
A biolamp, like a laser, emits polarised radiation. Compared to a laser beam, the only difference is a lower wavelength of radiation. As a result, its light not only acts as an ordinary source of surface heat, but also has the ability to penetrate deeper into the deeper structures of the tissue and spread there.
ORAL CAVITY RINSE
Gum irrigation
This is a gum massage with hot spring water under pressure; has a healing effect on the mucous membranes of the oral cavity. It has a therapeutic and preventive effect against periodontal disease.
FOR THE TREATMENT OF THE RESPIRATORY TRACT
Inhalation
Steam from mineral water is used for inhalation, which moisturises and cleanses the airways. It has healing effects on mucous membranes affected by inflammation.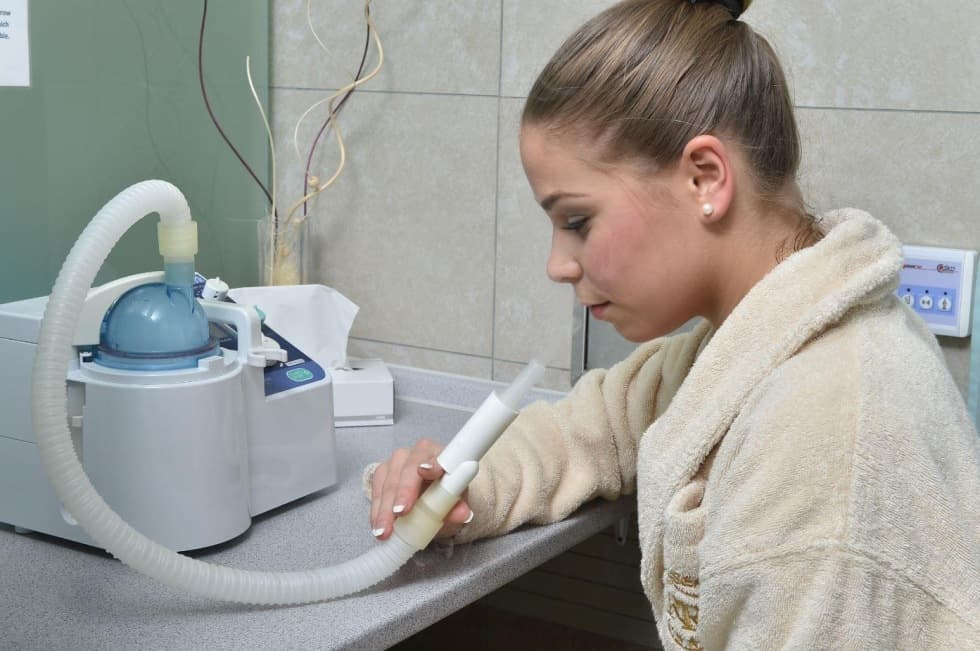 OXYGEN TREATMENT
Oxygen therapy
During oxygen therapy, humidified air enriched with 40-60% oxygen is inhaled. It improves the function of the immune system, heart activity and stimulates thinking.
GAS ENVELOPE
Dry carbon bath
The dry carbon bath applies carbon dioxide gas to the body in a closed plastic bag. After the gas is absorbed through the skin, the blood supply to the tissues is improved and the healing and regenerative processes are thereby accelerated. Muscle fatigue disappears, blood pressure values ​​adjust.
LYMPHATIC DRAINAGE
Machine lymphatic drainage
Machine lymphatic drainage applies alternating pressure most often to the lower limbs, which are encased in special sleeves. The aim is to prevent and treat venous and lymphatic oedema, eliminate the feeling of "heavy legs" and cellulite.
INTESTINAL RINSE
Hydrocolon
A treatment method in which water is applied to the rectum. The treatment cleanses the colon. The procedure is performed gently and is tolerated well by patients.