Classic hand massages are rightly one of the most popular treatments.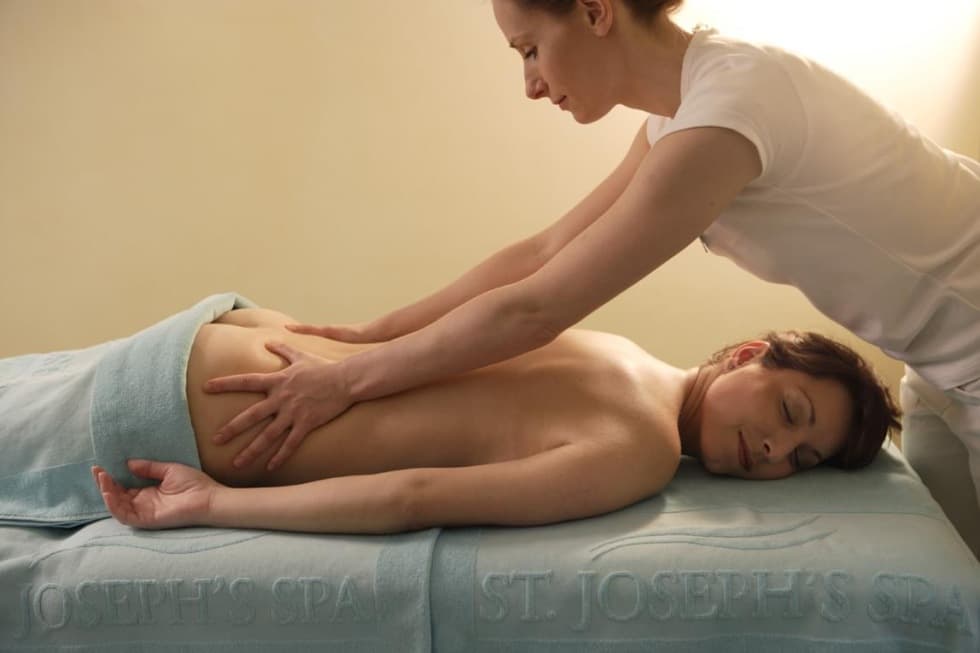 FOR RELAXING THE BODY AND MIND
Massages
Each massage significantly reflects the qualities of the masseur; an experienced masseur can perfectly relax stiff muscles and relieve stress. That is why you will only find the most experienced experts with us. The body blood circulation is improved by the massage and harmful substances are washed away from it. It is ideal to undergo one of the heat treatments in advance, such as a peat body wrap or a bath, in order to relax the body with applied heat before the massage.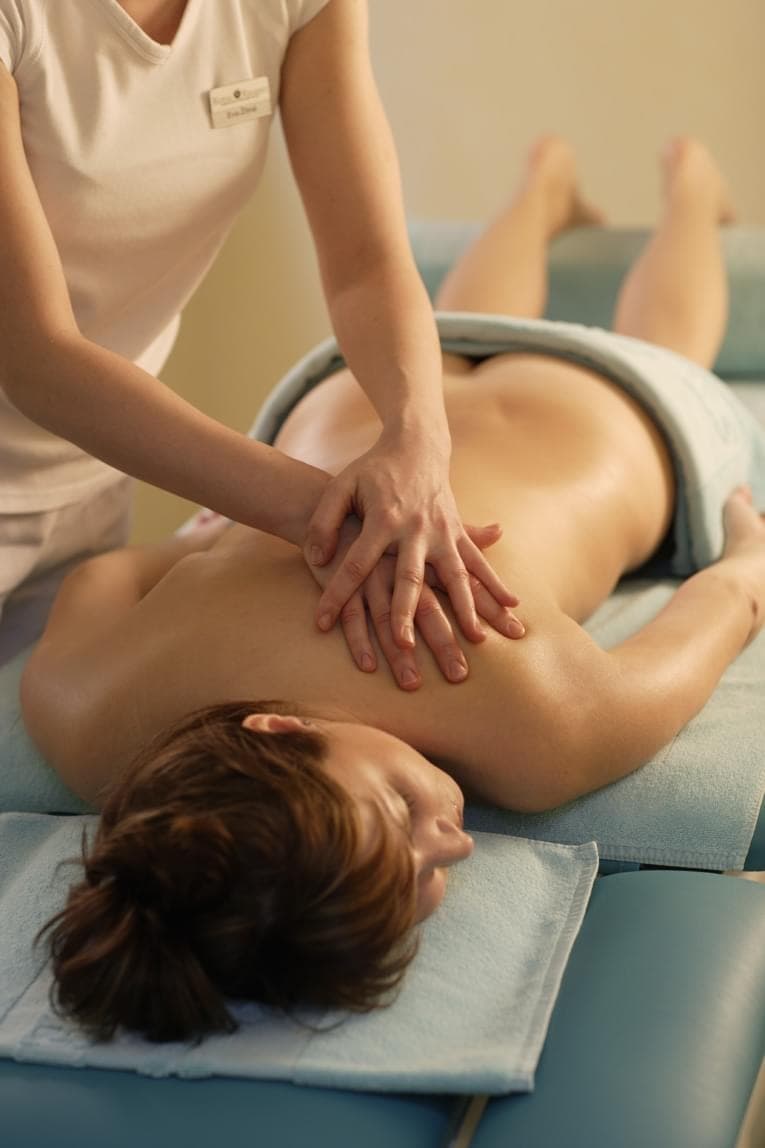 FROM A CLASSIC MASSAGE TO AN ANTISTRESS MASSAGE
Offer of massages
Treat yourself to massages targeted at different parts of your body.
CLASSIC
Classic whole-body or partial massage
The general effect of the massage is to stimulate the receptors, to support metabolism, trophics and circulation in the tissues of the massaged area. It alleviates swelling, effusions and haematoma, affects muscle tone in terms of reduction and increase, it can also disrupt tissue adhesions.
aroma
Aroma whole-body massage
To prepare the aromatic oil, cold-pressed almond oil full of vitamins is used, to which natural essential oils are added. Essential oils penetrate the body during the skin massage while being inhaled, combining the sense of scent with the healing power of touch.
MASSAGE WITH BODY WRAP
Anti-cellulite slimming massage
A specific combination of massage strokes, during which cellulite is gradually removed and the skin is smoothed.
CHOCOLATE MASSAGE WITH BODY WRAP
Chocolate massage with body wrap
Excellent for smoothing the skin, cellulite, for feelings of positivity, flushing out toxic substances or relaxing stiff muscles. The effect of the cocoa present in the chocolate prevents the penetration of free radicals.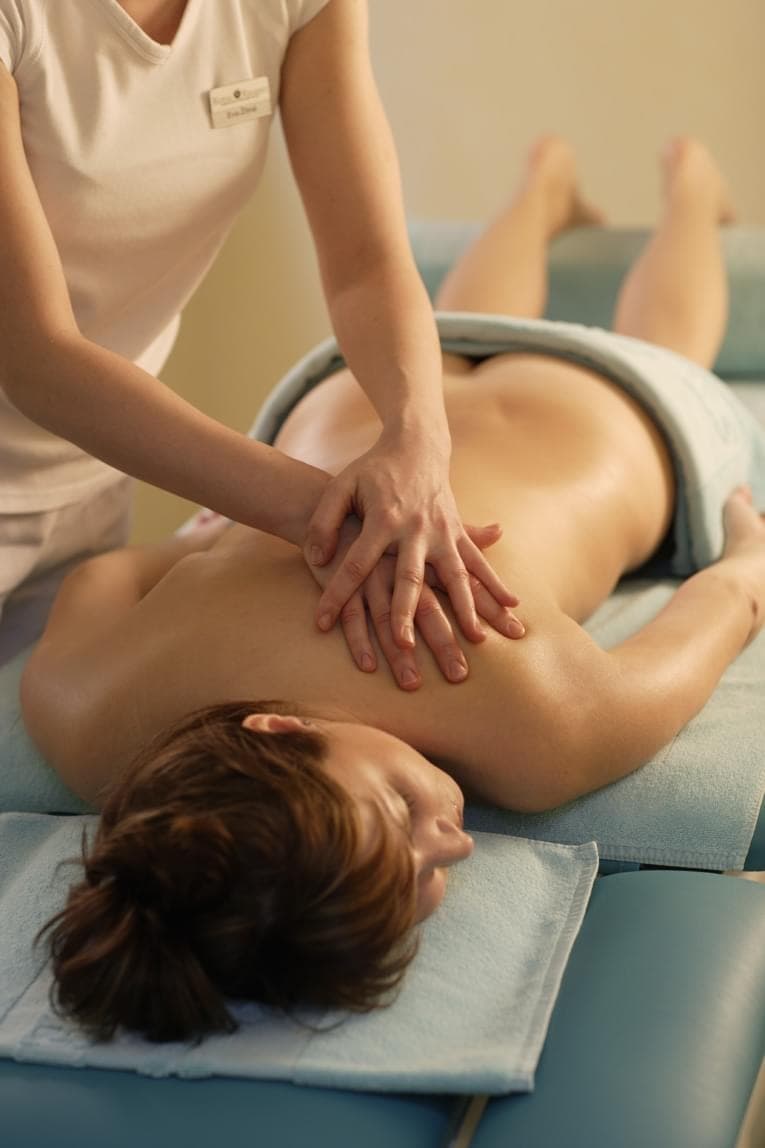 HONEY MASSAGE WITH BATH
Honey dream
A full-body honey massage including the Cleopatra bath also with honey. Honey as such helps with stress, tension, unhealthy lifestyle, chronic diseases, fatigue and exhaustion.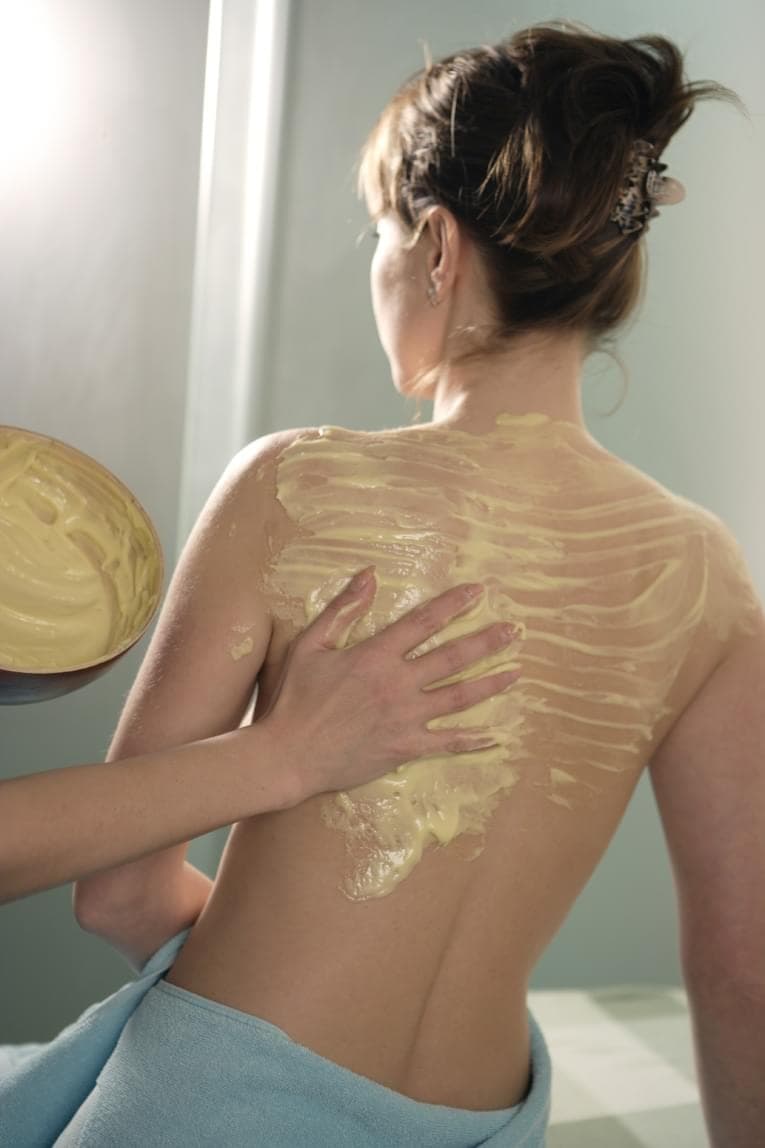 HONEY MASSAGE
Honey detox massage
A gem among massages. It focuses on the area surrounding the spine, where there are reflex zones connected via nerves to individual organs. With its healing power, honey has an effect on the body under stress, exhaustion, insomnia, nervous disorders and old age.
MANAGERIAL MASSAGE
Managerial head massage
A very pleasant relaxing massage of the head, hair area and neck, which induces maximum relaxation, reduces the tension of the neck muscles, which are the first to react to an excess of stress.
ANTI-STRESS
Total anti-stress massage
Tapping strokes are not used during this massage, hand movements drive tension and stress out of the body. The aim of this massage is to easily and quickly restore physical and mental health.
FOR CHILDREN AND PREGNANT WOMEN
Children's or pregnancy massage
We aren't forgetting children and expectant mothers. We have created special massages for them, taking into account their condition and options.