On the banquet tables, you will find the breakfast menu of both regular hotel breakfasts as well as a wide range of diet dishes with regard to the spa diet. In addition to a varied selection of savoury and sweet pastries, the chefs always prepare a surprise, such as a tasty home-made cake. You will find a rich selection of dairy products, jams and seeds and dried fruits.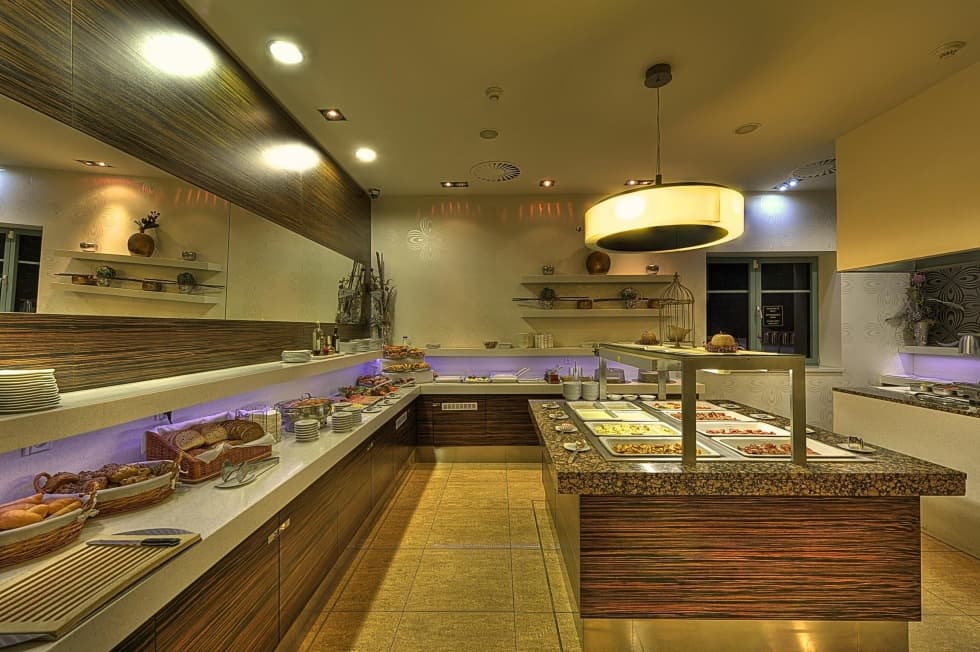 FOR THOSE ON A DIET
Diet selection
For all products and dishes, the diets for which these dishes are suitable are marked, as well as the amount of calories contained in 100 g of product. Upon request, the restaurant staff will offer gluten-free pastries, which are always available. With early notice, it is not a problem to ensure a lactose-free breakfast assortment.
OUR SPECIALTY
Show kitchen
Upon request, the chef will prepare egg omelettes with ingredients of your choice, fresh pancakes or fried eggs.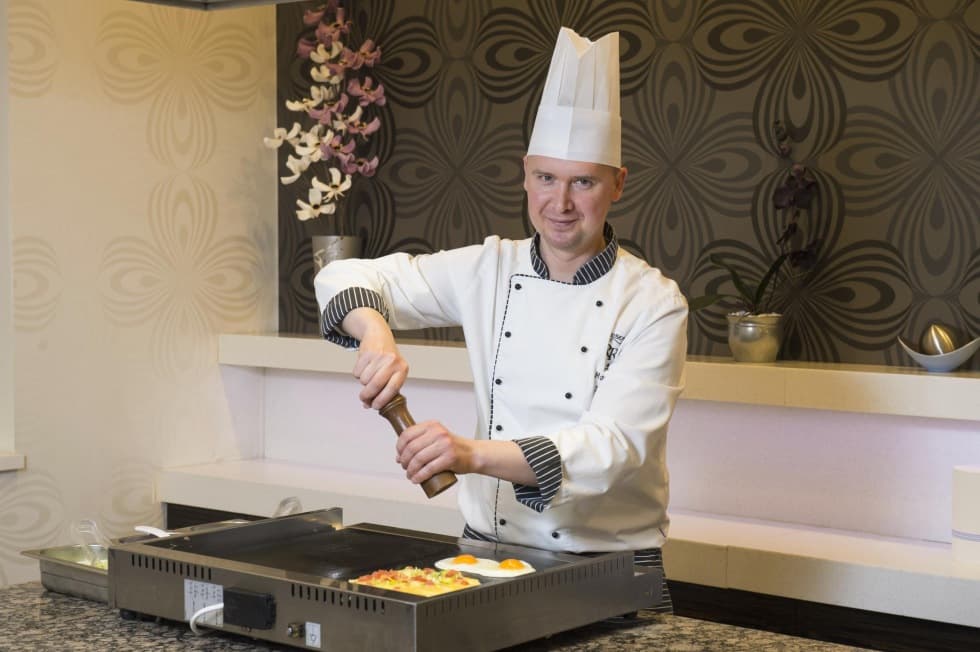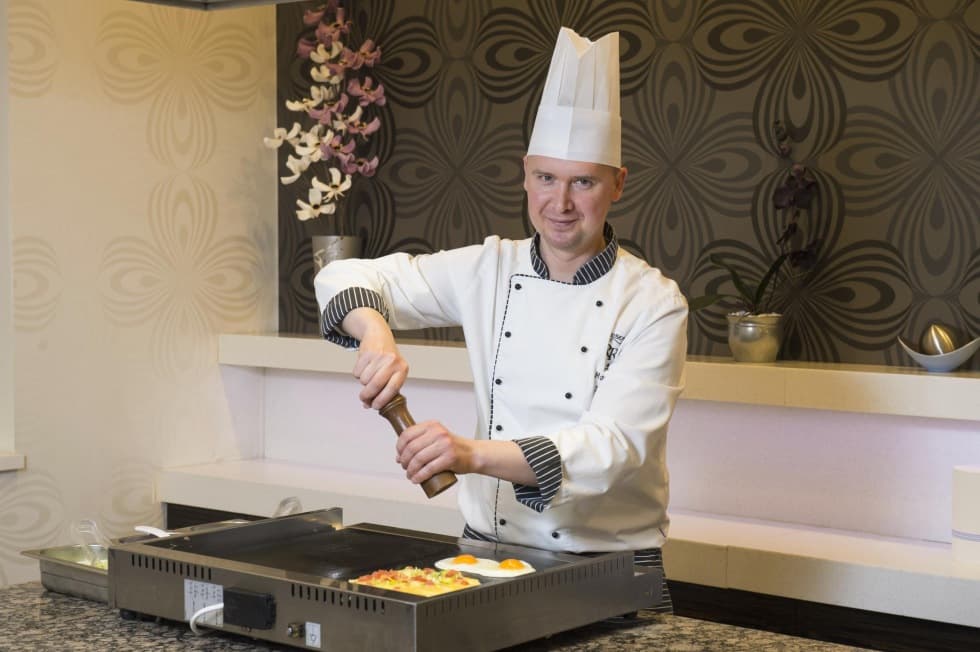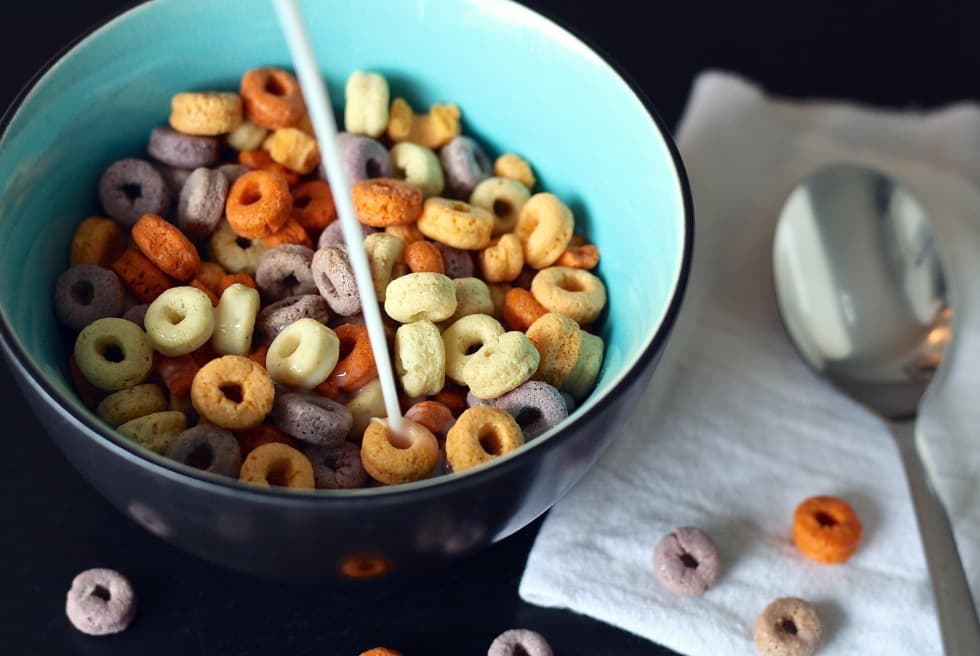 CHILDREN'S BANQUET
Breakfast of little champions
At the restaurant, a children's buffet is prepared for breakfast with tasteful children's furniture and a breakfast assortment tailored to children.