The perfect execution of a traditional Thai massage is based on the many years of experience of Thai masseuses and their knowledge of energy pathways in the body. Our masseuses combine all this knowledge and skill and will give you a massage whose beneficial effects will be felt almost immediately.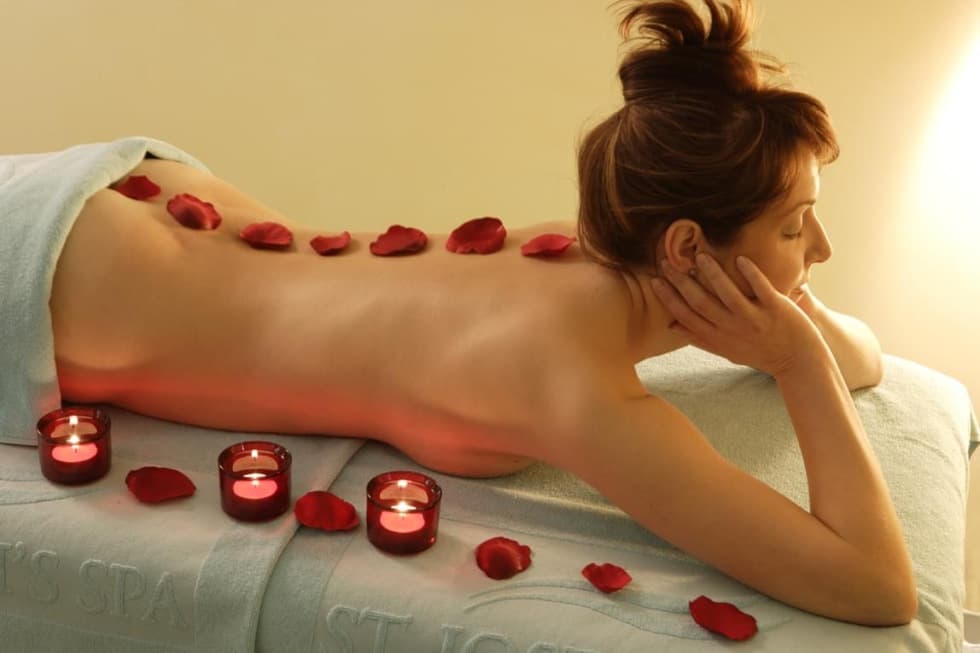 thai INN
A journey to Thailand and back
Thai massage is an effective means for the treatment of both muscle problems and chronic diseases. It is based on the release of energy pathways in the body and consists of applying pressure to acupressure points, muscles and tendons in combination with non-violent stretching of the limbs and spine. The masseuse, using not only the palms and fingers during the massage, but also the forearms, elbows, feet and knees, will gradually relieve your body of tension and thus ensure the harmonious alignment of all its parts.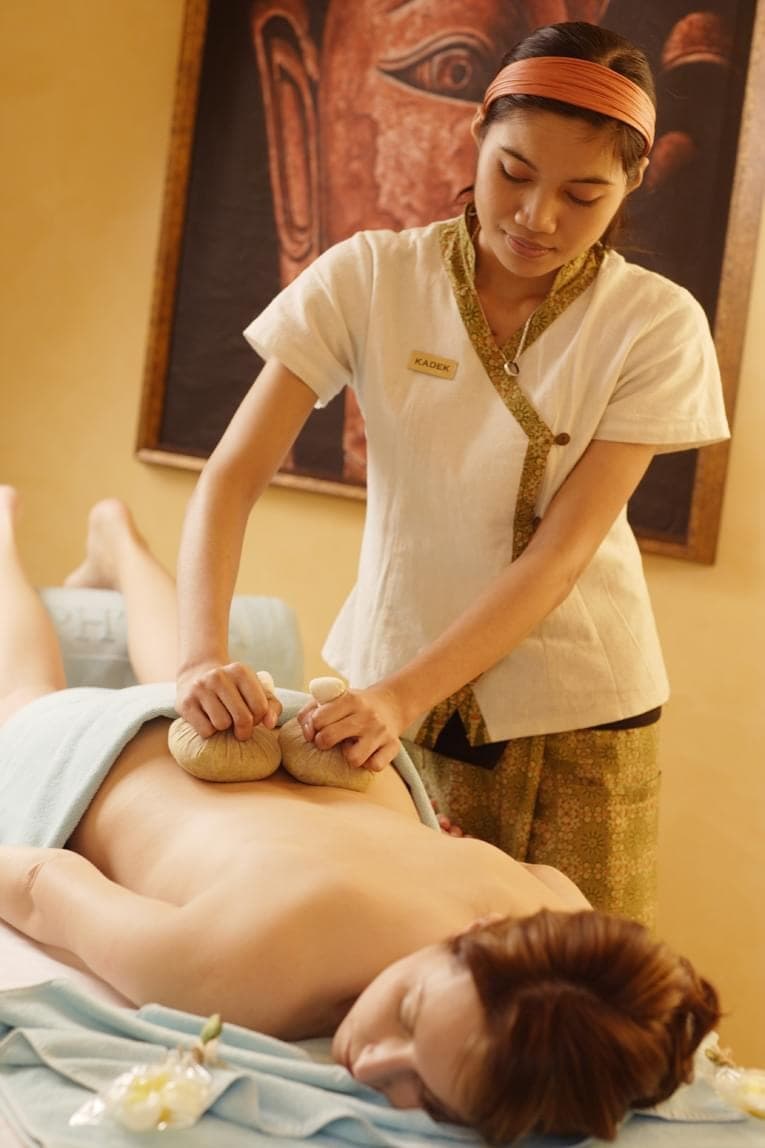 TREAT YOURSELF TO THE BEST
Thai massages
We offer back, face, foot as well as full body massages. All you have to do is choose the massage that most appeals to you. Find a sample of what we offer below:
herbal massage
HERBAL
Ancient revitalizing Thai massage using linen bags filled with mixtures of herbs that are put on the body after being warmed in steam. (60 min./90 min.)
Classic
CLASSIC THAI
A set of masterful techniques in which the tension and pain of muscles, tendons and joints is released by means of manipulation exercises and acupressure on the energy points of the body. (60 min./90 min.)
foot MASSAGE
FOOT
Reflex foot massage revives and restores energy to individual parts, reduces stress and brings deep relaxation. The hour-long massage is complemented by a head and shoulder massage. (30 min./60 min.)
massage WITH COCONUT OIL
COCONUT DREAM
Virgin coconut oil leaves your skin soft, supple and healthy. The massage removes all tension, the final facial massage brightens the skin. (60 min./90 min.)
aromatic MASSAGE
AROMA OIL
Aromatic massage oils have a beneficial effect on the whole organism. They soothe and regenerate the whole body, have an anti-stress and relaxing effect on the human mind. (60 min./90 min.)
FOR PREGNANT AND EXPECTANT MOTHERS
PREGNANCY/HEALTHY MUM
The massage helps relieve headaches and feelings of nausea, improves sleep and strengthens the function of the muscles in the back. It improves blood circulation and thus relieves the joints and lymphatic system, eliminates the feeling of "heavy legs" and other pregnancy problems. (60 min./90 min.)
head and back massage
HEAD AND BACK
Massage aimed at relieving back, neck, and shoulder pain. It is focused on problematic areas of the back, shoulders, and neck, where any stiff muscles are relaxed with painless massage techniques and by applying pressure to the acupressure points. (60 min.)
FOR overall relaxation
BACK SPECIAL
This massage relieves back, neck and shoulder pain. Fresh herbs, balm and traditional Thai massage are combined here to help you reach total relaxation. (60 min.)