The pleasant atmosphere of the evening restaurant is enhanced by intimate lighting, and guests enjoy dishes from the varied buffet menu by warm candlelight. In good weather, the popular outdoor terrace is lit by modest mini lamps on each table to compliment your romantic evening.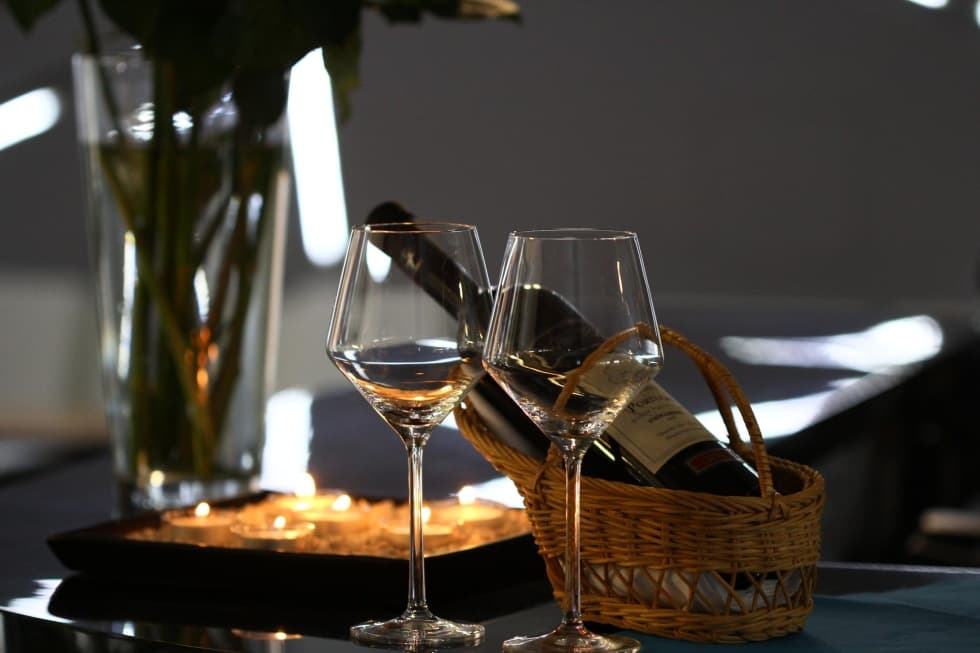 ALWAYS GOING THE EXTRA MILE
Varied offer
Evening banquet tables usually offer a wide selection of ice cream, cold appetisers and soup. In addition to the standard selection of quality restaurant and spa cuisine, each evening menu is always enriched with a little something extra. You can find sweet dishes typical of Czech cuisine, freshly prepared grilled meats and many other specialities.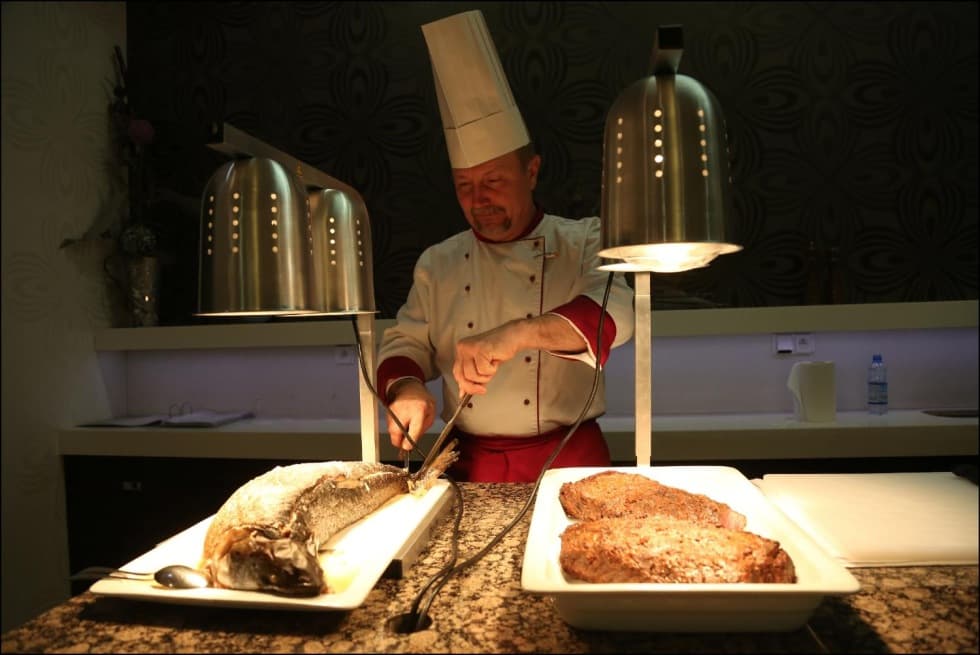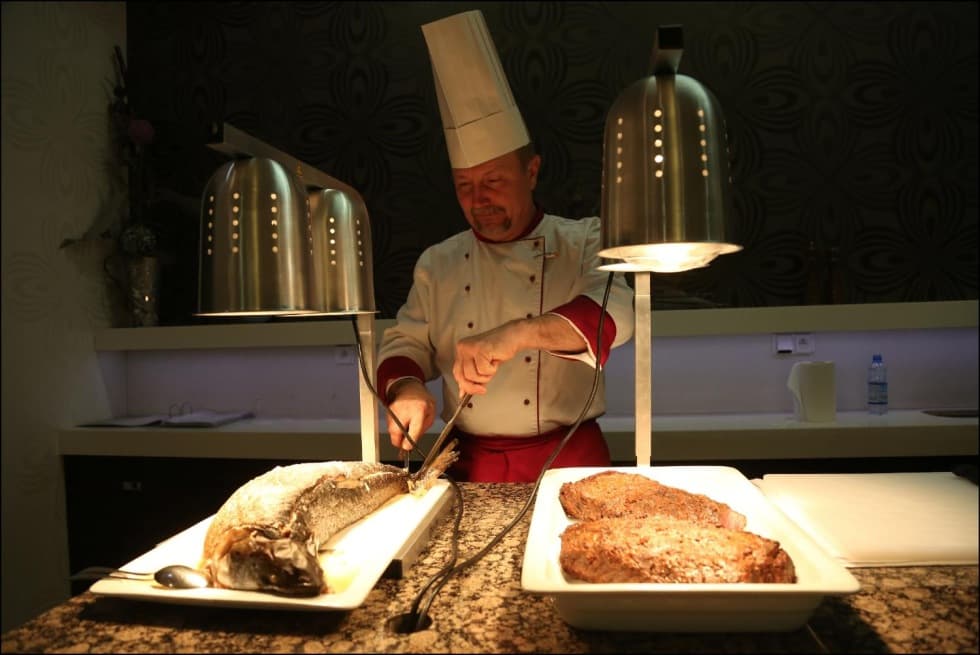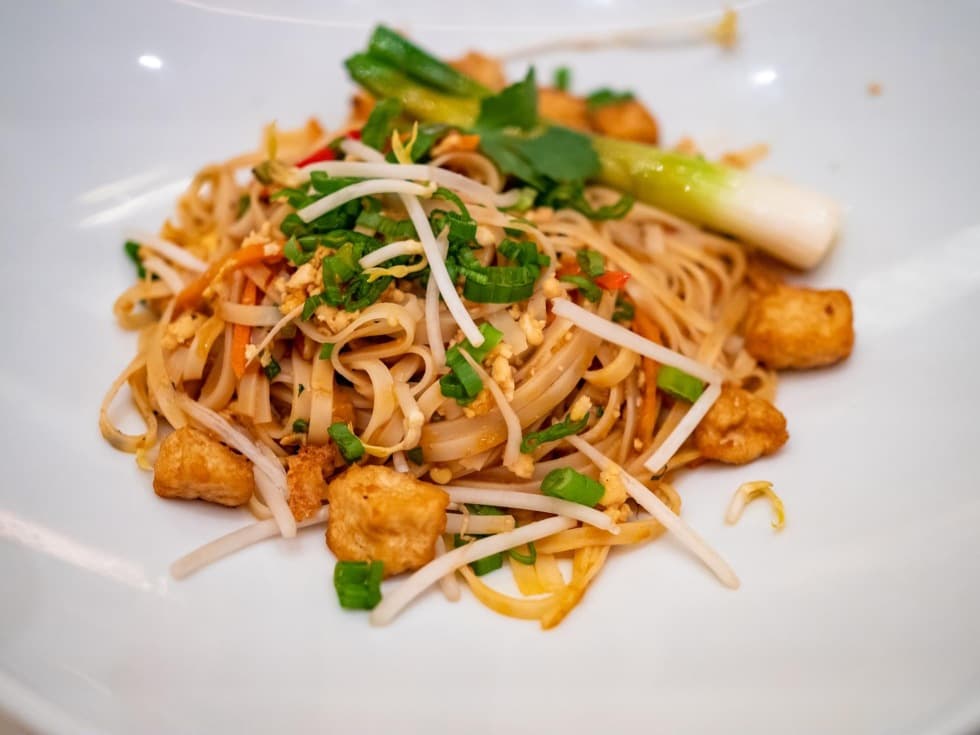 ASIAN COUISINE OR CZECH CLASSICS?
Themed dinners
We regularly organise themed dinners. You can enjoy traditional Czech specialities prepared exclusively from local ingredients, or try the exotic flavours of China or Thailand as part of an Asian evening.